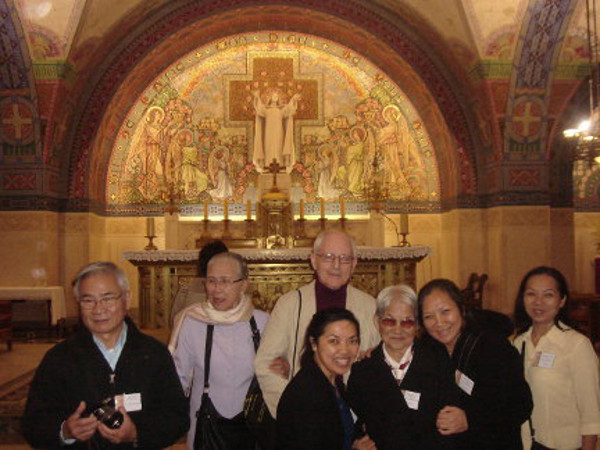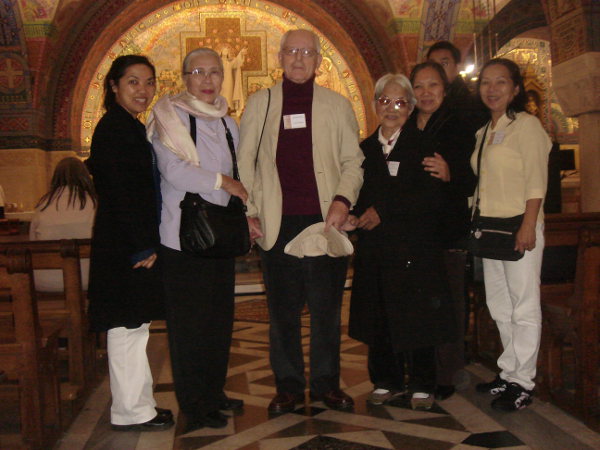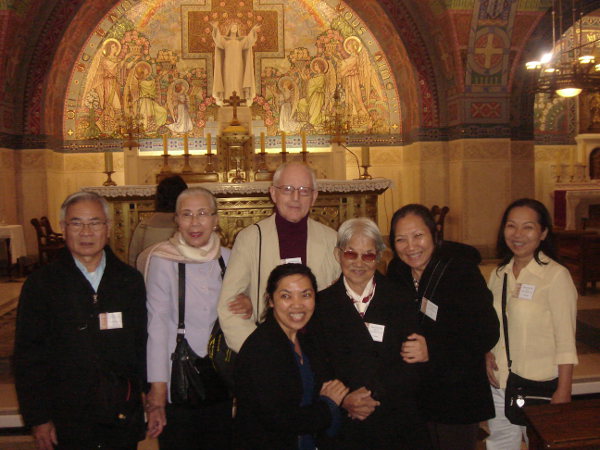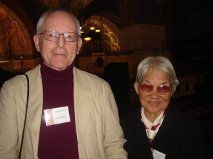 In the crypt of the Basilica at Lisieux, October 2011. Jack Keogan with Brother Marcel's older sister Le and members of her family.
These photographs taken by Agnes Cau Tuyet and Brother John, MAJ, capture the colour and diversity of the participants at the Retreat at Lisieux to commemorate the 20th anniversary of the foundation of Les Amis de Van. At least 7 nationalities were represented at this retreat.
---
We would like to thank Les Amis de Van, The Missionaries of The Love of Jesus and Vylinh Nguyen for permission to use photographs and Les Amis de Van for permission to quote from The Complete Works of Marcel Van.